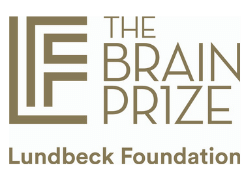 The Brain Prize 2022: call for nominations now open
04 May 2021
Society & Partner News
The Lundbeck Foundation is now accepting nominations for next year's winners of The Brain Prize, the world's largest prize for neuroscience.
Find out about the nomination and selection process, and nominate here: https://lundbeckfonden.com/en/node/4051
The Brain Prize recognizes ground-breaking advances in any field of neuroscience, from basic to clinical research, and recipients may be of any nationality and working in any country in the world. Anyone can nominate and the Lundbeck Foundation warmly welcomes nominees and nominators from diverse backgrounds.
Nomination deadline: 1 September 2021