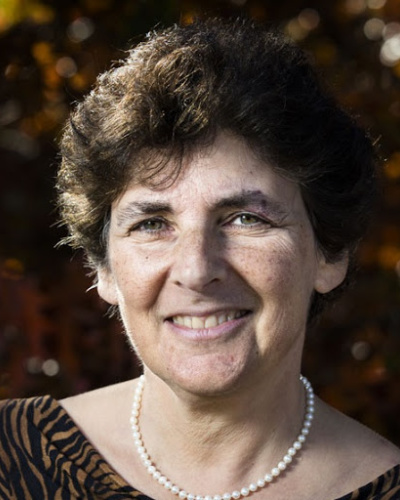 Prof. Marian Joëls receives the ALBA-FKNE Diversity Prize 2021 at the FENS Regional Meeting 2021
26 August 2021
Society & Partner News
The ALBA Network and the FENS Kavli Network of Excellence announced the ALBA-FKNE Diversity Prize 2021 is awarded to Marian Joëls (The Netherlands), for her contribution to advancing gender quality in brain research.
Prof Marian Joëls, Professor of Neurobiology of Environmental Factors at the University of Groningen; Dean of the Faculty of Medical Sciences and Member of the Board of Directors at the University of Groningen (Netherlands), received the award and a €2,000 prize for her constant efforts in fostering gender equality in neuroscience.
Among other initiatives, she founded and led networks and courses for female scientists to promote mentoring and community-building, and she helped create the MacGillavry Fellowship at the University of Amsterdam to recruit talented female scientists. She has had a leading role in training and mentoring young scientists of diverse backgrounds and creating opportunities for involving young scientists in science policy and community actions. From 2012-2014, Prof Joëls served as the first female president of FENS.
Prof Joëls insisted on the need for diversity in scientific organizations: "For the optimal functioning of organizations like universities, diversity is not just nice to have but a need to have. Making space for diverse viewpoints enables the organization to adapt to a continuously changing academic world." 
FENS warmly congratulates Professor Marian Joëls on receiving the award and is delighted to see her commitment towards diversity and equity in neuroscience being recognised by the ALBA Network and the FENS Kavli Network of Excellence.

About the ALBA-FKNE Diversity Prize
This award highlights a scientist or group that has made outstanding contributions to promoting diversity in brain sciences and is a partnership between the ALBA Network and the FENS-Kavli Network of Excellence (FKNE), with the support of the FENS CHET (Committee of Higher Education and Training of the Federation of European Neuroscience Societies). The winner will be announced on Thursday 26th August 2021 at 8:40 CEST at the FENS Regional Meetings 2021 (FRM) and on ALBA and FENS social media channels under the form of a video. 
About the ALBA Network
The ALBA Network aims to promote equity and diversity in the brain sciences. The goal of ALBA is to establish a global network in order to share best practices and provide better visibility, networking and mentoring opportunities to scientists from underrepresented groups in brain research. 
About the FENS-Kavli Network of Excellence
The FENS-Kavli Network of Excellence (FKNE) is a self-organised and multidisciplinary Network comprising 30 outstanding early- to mid-career independent European neuroscientists. Inaugurated in 2014 by FENS and The Kavli Foundation, FKNE aims to improve neuroscience research in Europe and beyond through scientific exchange, providing opportunities for young scientists and facilitating dialogue between scientists, policymakers, and society.