#FENSFriday – 14 August 2020
14 August 2020
FENS News
14 August, 2020 in FENS News
Every week, on Friday, we revisit some of the FENS 2020 Virtual Forum content. Download this week's graphic recording on Rosa Cossart's plenary!
For this #FENSFriday, we will be revisiting Rosa Cossart's plenary on "How development scaffolds adult hippocampal dynamics" and catch up on the society-owned journals sessions: Special Interest Event 2 on "How society-owned journal handle your papers" and "Meet the Editors" session in the Open Theatre.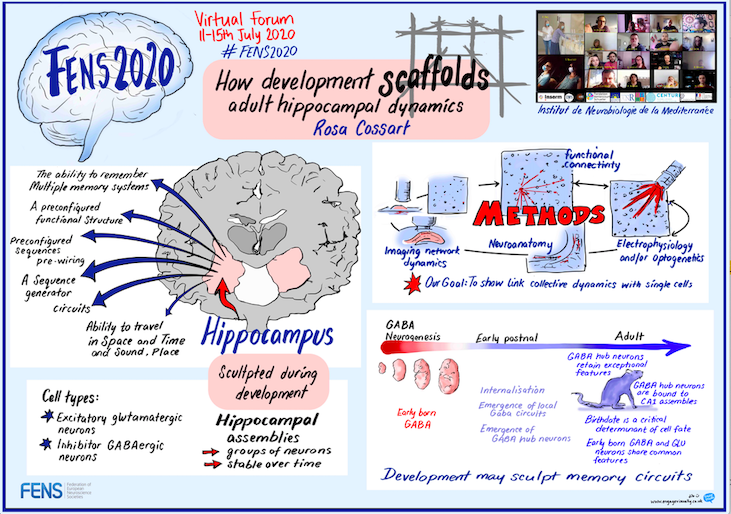 Download here the graphic in high resolution.
This graphic recording has been designed by Engage Visually, with the support of the Dana Foundation.
Other graphic recordings can be dowloaded from this article.