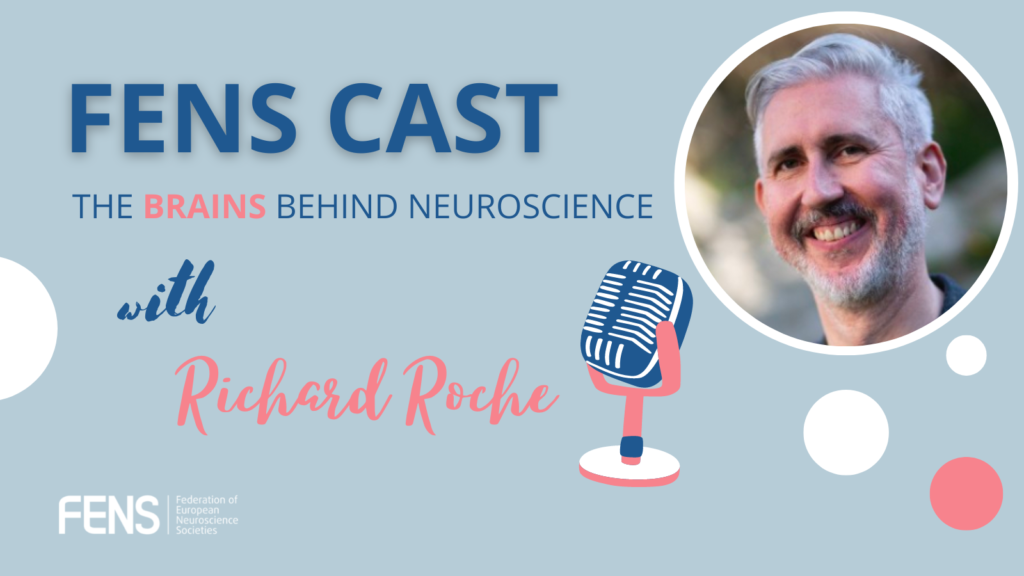 FENS Cast: the brains behind neuroscience
09 January 2023
FENS News, Neuroscience News
The Federation of European Neuroscience Societies (FENS) is delighted to announce the launch of FENS Cast, its first ever podcast series, which will be hosted by Professor Richard Roche, Chair of the Communication Committee. 
The first season of the podcast will gather 13 scientists focusing on various areas of brain research, from the use of AI in neuroscience to neuroscience seen from a philosophical perspective. 
The episodes will also promote and share with the community relevant neuroscience events and opportunities, such as various awards and travel grants, the FENS Regional Meeting 2023 and this year's Brain Conference. 
A new episode will be released each month, all having a duration from 17 to 35 minutes.
Make sure to tune in and listen to the voices of European neuroscience!