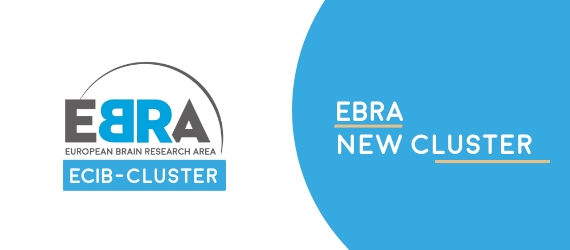 ECIB joins EBRA as a new cluster
18 March 2021
Society & Partner News
The sixth and last EBRA cluster has now officially been launched! ECIB aims to harmonise Big Data approaches and standardise the sharing of brain imaging data in a European framework.
The European Cluster for Imaging Biomarkers (ECIB) cluster has joined the European Brain Project Area (EBRA) project.
ECIB: a new EBRA cluster
ECIB forges a complimentary and synergetic harmonization alliance across major European consortia, networks and platforms engaged in multicentric collection, curation, transfer, and analysis of "big-imaging-data". Our ambition is to achieve transformative leaps in the translation of "big-imaging-data"-research into scientific and medical innovations by creating critical synergies between neuroimaging projects at both European and global level. In the big picture, we aspire to become instrumental in unlocking the full potential of new tools, technologies, and digital solutions for a healthy society.
EBRA clusters promote cooperation and exchange
EBRA aims to facilitate the emergence of research projects in specific areas in active clusters, and therefore EBRA supports carefully selected clusters. An EBRA cluster is understood as a research community that can be directed towards basic research, clinical research and/or methodological approaches under a common topic and disease area within brain research.
EBRA clusters promote cooperation and exchange between brain research projects and networks. Learn more about existing EBRA clusters.
EBRA
The EBRA Consortium consists of the EBC membership, the Network of European Funding for Neuroscience Research (NEURON), Joint Programme – Neurodegenerative Disease Research (JPND) and the Human Brain Project (HPB).