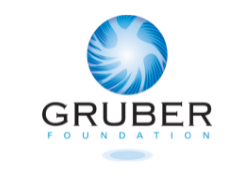 2021 Gruber Neuroscience Prize Recipients announced
05 May 2021
Society & Partner News
Neuroscientists Christine Petit and Christopher A. Walsh Share $500,000 Gruber Neuroscience Prize for Pioneering Discoveries Regarding the Genetic and Molecular Mechanisms Behind Neurodevelopmental Hereditary Disorders.
The 2021 Gruber Neuroscience Prize has been awarded to neuroscientists Christine Petit, MD, PhD, of Institut Pasteur and Collège de France, and Christopher A. Walsh, MD, PhD, of Harvard Medical School, Boston Children's Hospital and the Howard Hughes Medical Institute, for their groundbreaking work in revealing the genetic and molecular mechanisms behind the development of inherited neurodevelopmental disorders.
Petit is receiving the award for her seminal contributions to the understanding of the mechanisms involved with hearing and hearing loss. Walsh is receiving the award for his novel and fundamental insights into the development of the cerebral cortex and genetic brain disorders, including inherited forms of epilepsy and autism spectrum disorder.
The Gruber Neuroscience Prize, which includes a $500,000 award, will be presented to Petit and Walsh in November at the annual meeting of the Society for Neuroscience.